Por Nacho Palou — 3 de Octubre de 2012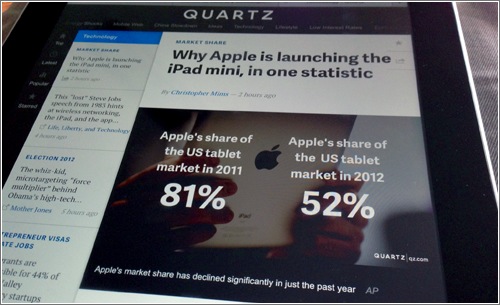 Cuota de mercado de Apple en EE UU: 81% en 2011 y 52% en 2012, Why Apple is launching the iPad mini, in one statistic.
(Y los datos globales son similares: Global market share of the Apple iPad from 2nd quarter 2010 to 2nd quarter 2012; The iPad is losing market share. Can the new iPad stop the bleeding?)
Sería el motivo.